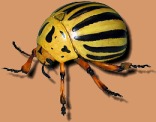 Indians today - on the circumstances of the Pine Ridge Reservation, South Dakota
Tuesday, June 03 2003
Talk in English, with an additional discussion
Meeting place: 6 pm., Museum Wiesbaden
Charge for admission: 3,00 EUR, reduced 2,00 EUR
Speaker: James Robideau, member of the Spirit Lake Nation from North Dakota

"Indian days"
We offer special events for children on the following sundays.
5th Indian day on Sunday, 29. June 2003, 2 - 4.30 pm
The following events are on the agenda:

guided tours,
demonstration of Indian beeding techniques by Edwina Big Man,
Indian face paintings,
reading Indian fairy stories,
production of buttons.

All offers are free of charge, except the admission for the exhibition.
Opening
The exhibition on North-America started with 400 visitors on December 15. Dr. Volker Rattemeyer, Mrs Ruth Wagner (Hessen Minister for Science and Fine Arts), Colonel John Hall (Deputy Commander in place of Brigadier General Charles W. Fletcher, Jr.), Dr. Michael Apel und Mr Heinz Bründl opened this temporary exhibition.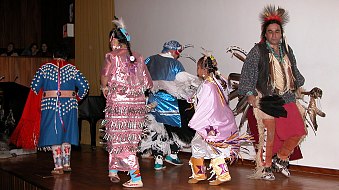 | | | |
| --- | --- | --- |
| | | |
| Ruth Wagner | Colonel John Hall | Heinz Bründl |