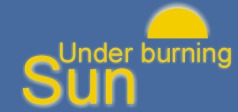 Contents: NWS
Layout: F. Geller-Grimm
Photos: © Krabbe-Paulduro


Informationen
Despite the harsh environmental conditions, deserts are full of beauty and support an incredible variety of life. This is particularly true for the Sonora in Mexico and the southwest of the US, which is considered to be one of the most beautiful and diverse deserts of the world.

Famous for the Saguaro or giant cactus, a large variety of cacti, agaves and other plants make the Sonora a "green" desert. Likewise, the fauna of the Sonora is extremely rich with a large variety of snakes, lizards, tarantulas, scorpions, coyotes and the famous roadrunner. Humans inhabit the region for thousands of years, collecting food in the desert and planting crops along the rivers.
Large format photographs, repro-sculptures and wildlife bronzes by the two artists Ursula Krabbe-Paulduro and Ernst Paulduro will give an impression of this spectacular landscape. With models, preserved animals, a "life-like" habitat and live plants and animals we will explain adaptations to desert conditions. Furthermore life of the indigenous population and in particular diet, crafts and everyday life of Pima and Papago people on the reservations will be depicted.
We offer several information on the exhibition as text mansucripts and images. If you are interested in a visit, please get in touch with us (0611-3352182 oder 0611-33521878) or send an email.
Photographs
The following images can be used for press work without charge. Other use of the offered images will not be exepted without permission.
Poster of the exhibition
Internet German
120x170 Pix.
72 dpi, 18 Kb
© Museum Wiesbaden
Poster of the exhibition
Internet English
120x170 Pix.
72 dpi, 18 Kb
© Museum Wiesbaden
Poster of the exhibition
Original
1063x1497 Pix.
300 dpi, 1,9 Mb
© Krabbe-Paulduro
Poster of the exhibition
Original
1063x1497 Pix.
300 dpi, 1,7 Mb
© Krabbe-Paulduro
Sonora desert
1594x1063 Pix.
300 dpi, 1,7 Mb
© Krabbe-Paulduro
Bronze Sculpture
Gila
708x464 Pix.
300 dpi, 737 Kb
© Krabbe-Paulduro
Bronze Sculpture
Scorpion
600x609 Pix.
300 dpi, 220 Kb
© Krabbe-Paulduro
Snake
1063x649 Pix.
300 dpi, 807 Kb
© Krabbe-Paulduro
Lizzard
1063x404 Pix.
300 dpi, 301 Kb
© Krabbe-Paulduro